Just a few weeks ago our family was featured in the largest Australian national magazine 'Body and Soul' which is read by over 1 million Australians. The result was phenomenal, with several hundred emails flooding in from RA sufferers across the country sharing their stories and seeking more information about how we eliminating my RA.
The feedback was entirely positive, showing how much the general public are embracing the idea of a natural approach to this terrible disease. For many it was a breath of fresh air, since most of the information that we get fed as patients in 'the system' is about drugs, surgeries and a very negative outlook for our future.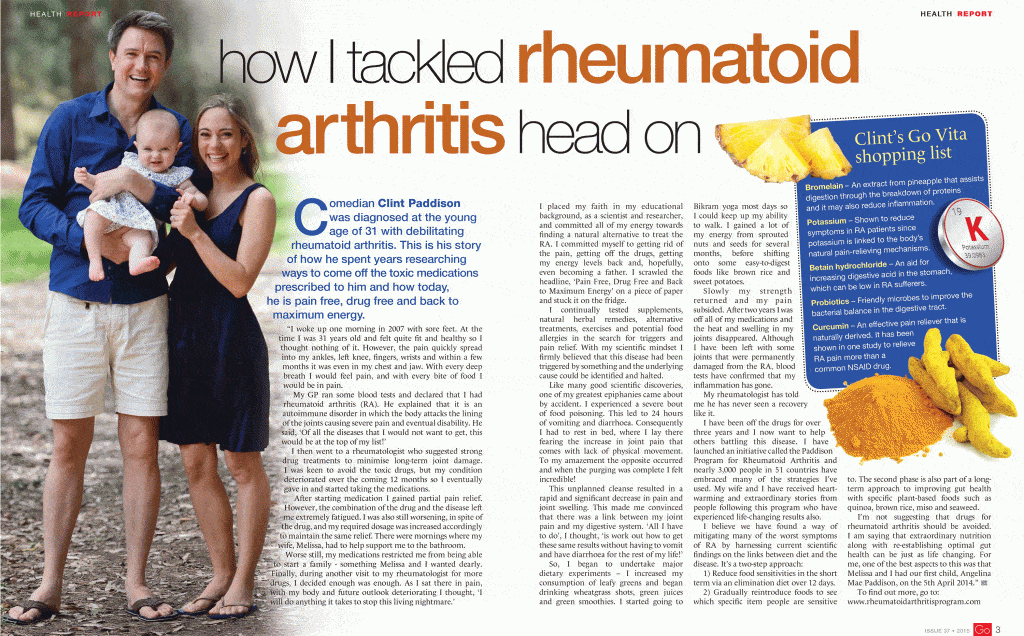 Things need to change. Doctors and Rheumatologists need to understand what's possible when people have the right information. What they do with that information is their choice – some may prefer to stay with the drugs and struggle down that path for life. Yet it's my feeling that most people are like me, and they would prefer to put in a few hard yards now to heal, to set themselves up for a better life.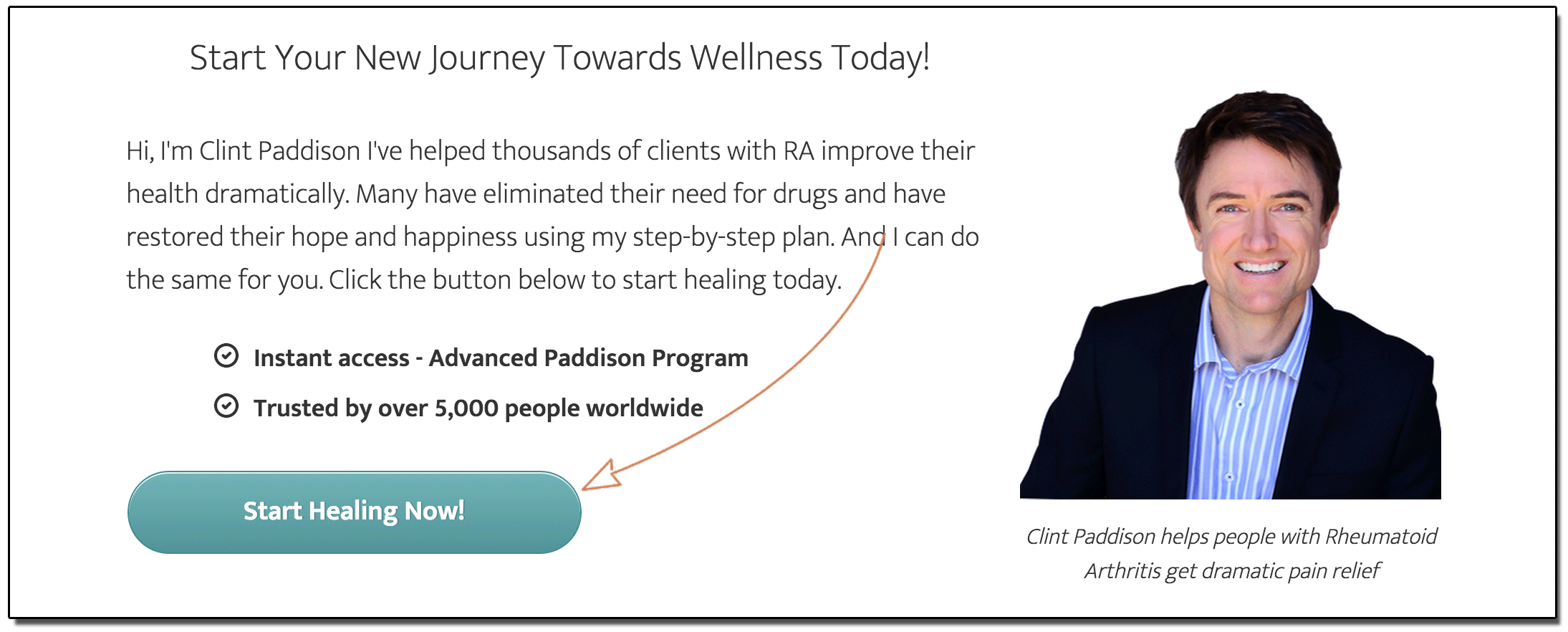 Thank you to the hundreds of people who have reached out with their congratulations and support to our family. I'm proud that we can be an inspiration to many. This is just the beginning.
For more inspiration, support and RA reduction strategies, join The Paddison Program