Vegan Lactation Cookies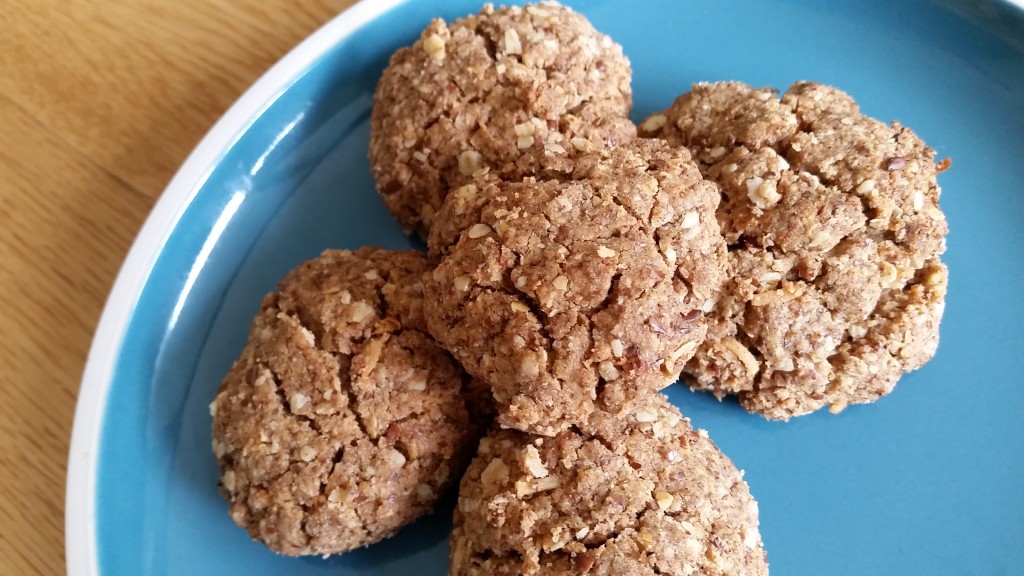 Breast milk is filled with every vitamin and nutrient that is required for the first six months of life. It has been perfectly formulated and has numerous disease-fighting antibodies and support for the immune system of babies.
It is also a great way to set up our children's digestive systems with healthy flora that help create a healthy gut.
Research has shown that when fed breast milk for the first six months will lead to a healthy baby. For instance, breast milk can decrease the chance of the baby developing necrotizing, gastroenteritis, respiratory illnesses, otitis media, and even urinary tract infections [1].
There are also other benefits of breastfeeding, such as the special bond, connecting skin to skin with the baby. This emotional connection can only be experienced by mothers.
While some mothers have concerns that they cannot produce enough milk, research has found few or no examples of when this is not the case [2]. Instead, women who are breastfeeding can focus on increasing their nutrition to increase breast milk production.
Vegan Lactation Cookies
One of the great snacks that can help increase a supply of breast milk is vegan lactation cookies. Several key natural ingredients are great for breastfeeding mums. These include:
Oatmeal
Flaxseed
Brewer's yeast
Eating one or two of these cookies a day can help with milk production. You can also make these cookies in advance, especially before your baby is born. Before they are cooked, you can roll out the cookie dough and place it in a freezable container. Then you can bake the cookies when needed.
There are also additional benefits for oatmeal is known to help improve gastrointestinal function, modulation of glucose metabolism, and reduction in blood cholesterol levels [3].
Flax seeds can help with inflammation, and are high in antioxidants, and have other benefits [4].
Vegan Lactation Cookies Recipe
Here is the recipe for the vegan lactation cookies.
Ingredients
1 1/2 cups flour (your choice of flour)
1 1/2 cups rolled oats
4 tablespoons brewer's yeast
1/4 cup shredded coconut
1 cup ground flax seeds (can grind whole flax seeds fresh in a processor or coffee grinder)
1 tsp baking powder
A tsp baking soda
1 pinch Celtic sea salt
Pinch of cinnamon and nutmeg
1 cup nut butter (almond butter, peanut butter, or delicious Manna Butter)
1/2 cup coconut oil
1 cup dairy-free milk (soy milk, almond milk, or coconut milk)
3/4 cup brown sugar or your choice of sweetener *optional*
2 tsp vanilla extract
2 tsp egg replacer (I like Ener-G egg replacer)
1 cup optional fillings: sesame seeds, sunflower seeds, chia seeds, chopped almonds or macadamias, cacao nibs
Instructions:
Step One
Preheat your oven to 350 F (180 C)
Step Two
Mix the flour, rolled oats, brewer's yeast, shredded coconut, flax seeds, baking powder, baking soda, sea salt, cinnamon, and nutmeg together into a large bowl. When mixed, put the bowl aside.
Step Three
Add the remaining ingredients, except for any optional ingredients, together into another bowl. The coconut oil might need to be melted. This can be done on a stovetop.
Step Four
Now combine the two bowls, mix and stir. It is best to start this with a wooden spoon. You can gently fold and knead the batter with your hands then.
Step Five
If you have any optional ingredients, then you can add them to the batter now. And mix these into the batter.
Step Six
Roll the batter into small balls and place it on a cookie sheet. If you're looking to freeze for later, you can place them in a freezable container at this point.
Step Seven
Place the baking tray full of cookies in the oven. They should cook in about 15 minutes. The cookies should have a sweet smell and look slightly golden on the top/underneath.
Step Eight
Leave to cool slightly before you eat.
[1] Jakaitis BM, Denning PW. Human breast milk and the gastrointestinal innate immune system. Clin Perinatol. 2014;41(2):423-435. doi:10.1016/j.clp.2014.02.011
[2] Anand RK. Inadequacy of breast milk–a myth or reality? Indian Pediatr. 1985 Nov;22(11):797-800. PMID: 3836979.
[3] Welch RW. Can dietary oats promote health? Br J Biomed Sci. 1994 Sep;51(3):260-70. PMID: 7881325.
[4] Parikh M, Maddaford TG, Austria JA, Aliani M, Netticadan T, Pierce GN. Dietary Flaxseed as a Strategy for Improving Human Health. Nutrients. 2019 May 25;11(5):1171. doi: 10.3390/nu11051171. PMID: 31130604; PMCID: PMC6567199.