When you're considering your rheumatoid arthritis diet plan you might be wondering what cooking oil you can use. The answer is, use none! In this video, we discuss the use of fried oil and the detrimental effect it has on the digestive system.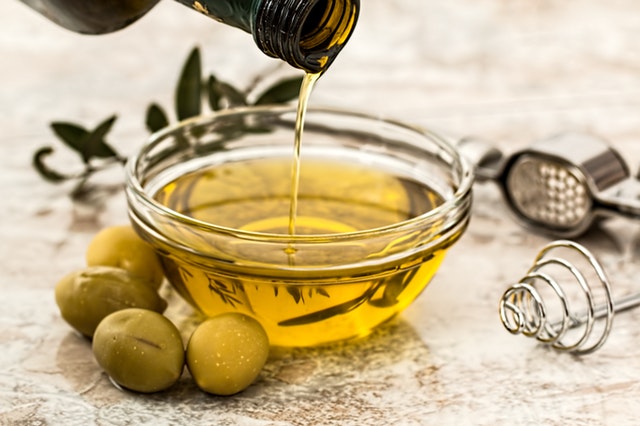 Cooking oil used for frying foods have a massively negative effect on the gut. An article published at the end of August 2019, highlighted the risks associated with fried oils [1]. It is the gut that we're healing when we're following the Paddison Program, and protecting gut health is a major priority.
Clint remarks that in the case of canola oil and fried foods that you would find at just your local cafe, your local restaurant, even a vegetable stir fry or veggie burger at your local cafe is going to have a terrible impact on your digestive health. He has seen months of recovery required from eating such foods. And why are they just so bad?
The Impact of Cooking Oil and Rheumatoid Arthritis on the RA Diet Plan
One study found that eating food fried in oil exaggerated colitis, an inflammatory bowel disease, in mice. They also grew tumours [1].
In addition, dietary administration of this fried oil impaired intestinal barrier function and allowed for translocation (movement) from the intestines into the bloodstream and this is the basis of 'leaky gut'.
Leaky gut results in bacteria & bacterial components from the gut entering systemic circulation which leads to increased tissue inflammation.
Other studies show that in rheumatoid arthritis there is a presence of bacteria proteins, and substances in RA joints, resulting in inflammation.
What Happens to Oil When it's Heated?
When oil is heated it dramatically increases the free radical load. A study looked at the effect of heated vegetable oils on blood pressure in rats. It shows that thermal oxidation, meaning that as we heat and therefore oxidise the cooking oils, promotes the generation of free radicals and may contribute to the development of high blood pressure in rats [2].
Another study found that the thermal oxidation of cooking oil generates free radicals, and consumption of such oils results in detrimental health effects [3]. This matters with rheumatoid arthritis from an oxidative stress point of view.
Oxidative stress is where we've got too many free radicals coming into the body than what the body can handle. So it's just any kind of stress is kind of defined by that too much that you can handle whether it be emotional stress, work stress, digestive stress, and in this case oxidative stress or too much oxidation in the body. Oxidative stress is an active process in rheumatoid arthritis development. [4]
So what do you do if you've gone out and eaten fried food? You can see how Emma recovered after just eating some coconut oil that was in some muffins that she didn't make herself.
Can You Safely Include Oil In Your Rheumatoid Arthritis Diet Plan?
Rheumatoid arthritis medication will not protect you from poor eating choices forever. Members who join the Paddison Program [change URL to sales page] support group who have been on such medication for so many years, and then have experienced that their drug is no longer working effectively.
And I believe a lot of that comes from complacency with diet and exercise. One way to keep our free radical load as low as possible is to have a high level of antioxidants from our diet. And another way is through our antioxidant enzyme resources which come through exercise.
But if you add fried food into the diet regularly then no matter how good the medication, you can't combat against leaky gut and the bacteria entering your blood triggering inflammation forever.
So stay away from the fried food at all stages on your healing journey, and what kind of medical treatment you're on. The Paddison Program has lots of guidance on an ideal diet plan for rheumatoid arthritis to support the reversal of your symptoms or you can consider coaching to get you on the right track.
References
[1] Zhang J, Chen X, Yang R, Ma Q, Qi W, Sanidad KZ, Park Y, Kim D, Decker EA, Zhang G. Thermally Processed Oil Exaggerates Colonic Inflammation and Colitis-Associated Colon Tumorigenesis in Mice. Cancer Prev Res (Phila). 2019 Nov;12(11):741-750. doi: 10.1158/1940-6207.CAPR-19-0226. Epub 2019 Aug 23. PMID: 31444155.
[2] Jaarin K, Mustafa MR, Leong XF. The effects of heated vegetable oils on blood pressure in rats. Clinics (Sao Paulo). 2011;66(12):2125-2132. doi:10.1590/s1807-59322011001200020
[3] Rekhadevi Perumalla Venkata, Rajagopal Subramanyam. Evaluation of the deleterious health effects of consumption of repeatedly heated vegetable oil. Toxicology Reports, Volume 3, 2016, Pages 636-643, ISSN 2214-7500
[4] Quiñonez-Flores CM, González-Chávez SA, Del Río Nájera D, Pacheco-Tena C. Oxidative Stress Relevance in the Pathogenesis of the Rheumatoid Arthritis: A Systematic Review. Biomed Res Int. 2016;2016:6097417. doi:10.1155/2016/6097417