Spirulina is a cyanobacteria, commonly known as edible blue-green algae. It is an incredible food source and beneficial for providing essential nutrients for daily life.
This superfood is filled with chlorophyll, energy from the sun, and is a powerful source of nutrients. It is so nutrient-dense that the United Nations has supported its use for preventing malnutrition and food crises in developing countries [1].
One study showed the beneficial impact that spirulina intervention can have with children suffering from malnutrition [2].
It can be taken in powder form and added to juices or smoothies as well as in easy to swallow tablets. Look for organically harvested spirulina also.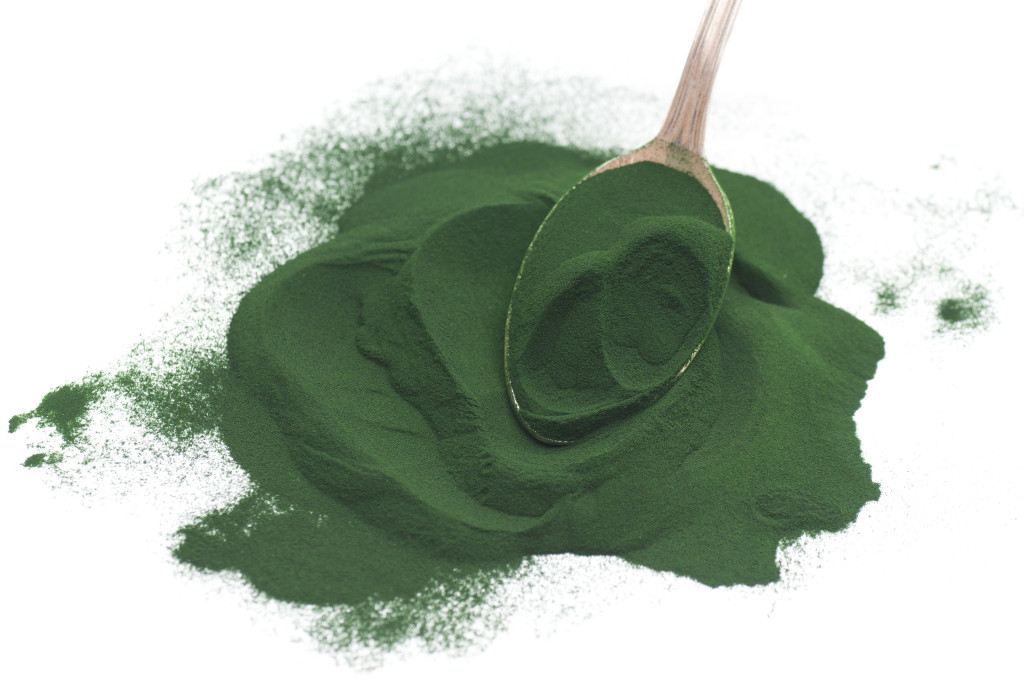 8 Plant-based points as to why Spirulina is a Superfood not to be missed!
Here are eight reasons why spirulina is a great superfood that you should include in your rheumatoid arthritis diet.
1. A Great Source of Protein
Spirulina is one of the best sources of plant-based protein. This green superfood is a complete protein and contains all the essential amino acids. Depending on when it is harvested, the protein content ranges from 50%-70% of the powder.
2. A Great Source of Vitamin B12
Spirulina is a great source of Vitamin B12. Vitamin B12 is an essential vitamin for DNA synthesis, the metabolism of all cells in the body, and the development of healthy nerve tissue in the body.
3. It Provides Immune Support
Spirulina provides immune support. If you suffer from chronic illness or autoimmune disease, spirulina is a wonderful support for the immune system [3]. Studies have shown that it has helped to increase antibodies to reduce infection and boost the immune system. As a plant source, it has high levels of chlorophyll which helps to remove toxins from the body.
4. It is a Great Source of Antioxidants
Spirulina is a great source of antioxidants. These antioxidants help prevent the body from free radical damage. Damage from free radicals has been shown to affect fertility issues, egg and sperm health, and overall health and immunity.
And those on the Paddison Program have also found this benefit of spirulina, like Brooke. Brooke found that this great food was one of the premium probiotics and antioxidants in her diet.
5. Spirulina is full of Essential Fatty Acids
Spirulina is a good source of essential fatty acids (Omega 3, 6, & 9). Omega 3 helps with preventing heart disease [4], lowering bad cholesterol, reducing arthritic pain, preventing osteoporosis, and depression [5].
6. Spirulina is a Great Source of Minerals
Spirulina provides a wide range of minerals including calcium, phosphorus, iodine, magnesium, manganese, zinc, selenium, copper, chromium, and potassium among others.
The super food is also a good source of iron and folic acid. It has been suggested that spirulina may prove beneficial for counteracting anaemia [6].
7. Spirulina is a Fantastic Source of Calcium for Plant-Based Diets
Drop the dairy and choose a clean green form of calcium – spirulina.
Being plant-based, spirulina has more bioavailability for humans, which means it can be absorbed into the body much easier than the calcium from dairy products.
8. Spirulina may Help to Reduce Allergies
Studies have shown that spirulina may stop the release of histamines in the body which helps to prevent symptoms of allergies. If you suffer from seasonal allergies, then spirulina is a great option to boost the immune system and naturally reduce histamines in the body [7].
Final Word
We think spirulina is a powerhouse of nutrients and like to include it in our plant-based diet. If you want an extra skip in your step and a bit more vibrancy, while knowing that you are priming yourself for optimal nutrition, then spirulina is a great choice!
References:
[1] https://www.un.org/en/ecosoc/docs/statement08/iimsam.pdf
[2] Matondo FK, Takaisi K, Nkuadiolandu AB, Kazadi Lukusa A, Aloni MN. Spirulina Supplements Improved the Nutritional Status of Undernourished Children Quickly and Significantly: Experience from Kisantu, the Democratic Republic of the Congo. Int J Pediatr. 2016;2016:1296414. doi:10.1155/2016/1296414
[3] Karkos PD, Leong SC, Karkos CD, Sivaji N, Assimakopoulos DA. Spirulina in clinical practice: evidence-based human applications. Evid Based Complement Alternat Med. 2011;2011:531053. doi:10.1093/ecam/nen058
[4] Jain AP, Aggarwal KK, Zhang PY. Omega-3 fatty acids and cardiovascular disease. Eur Rev Med Pharmacol Sci. 2015;19(3):441-5. PMID: 25720716.
[5] Liao Y, Xie B, Zhang H, He Q, Guo L, Subramanieapillai M, Fan B, Lu C, McIntyre RS. Efficacy of omega-3 PUFAs in depression: A meta-analysis. Transl Psychiatry. 2019 Aug 5;9(1):190. doi: 10.1038/s41398-019-0515-5. Erratum in: Transl Psychiatry. 2021 Sep 7;11(1):465. PMID: 31383846; PMCID: PMC6683166.
[6] Selmi C, Leung PS, Fischer L, et al. The effects of Spirulina on anemia and immune function in senior citizens. Cell Mol Immunol. 2011;8(3):248-254. doi:10.1038/cmi.2010.76
[7] Cingi C, Conk-Dalay M, Cakli H, Bal C. The effects of spirulina on allergic rhinitis. Eur Arch Otorhinolaryngol. 2008 Oct;265(10):1219-23. doi: 10.1007/s00405-008-0642-8. Epub 2008 Mar 15. PMID: 18343939.