Vegan cornbread is a popular recipe. Research has shown that regular consumption of whole grain corn can lower the risk of developing chronic diseases [1] such as coronary artery disease, stroke, diabetes and certain cancers associated with a western diet [2]. Whole-grain foods can help to reduce the risks and improve lifespans.
Cornbread can be part of this diet.
This vegan, no oil, low-fat, cornbread recipe has a blend of sweetcorn and jalapeño to make the mouth water and make the taste buds sing.
This vegan cornbread recipe will make a fantastic side for a salad (like Summer Salad), vegan chili or a hearty soup. We add some simple twists to a classic dish that will leave you feeling guilt-free and nourished.
Make a double batch for snacks or for guests to take home a slice or two!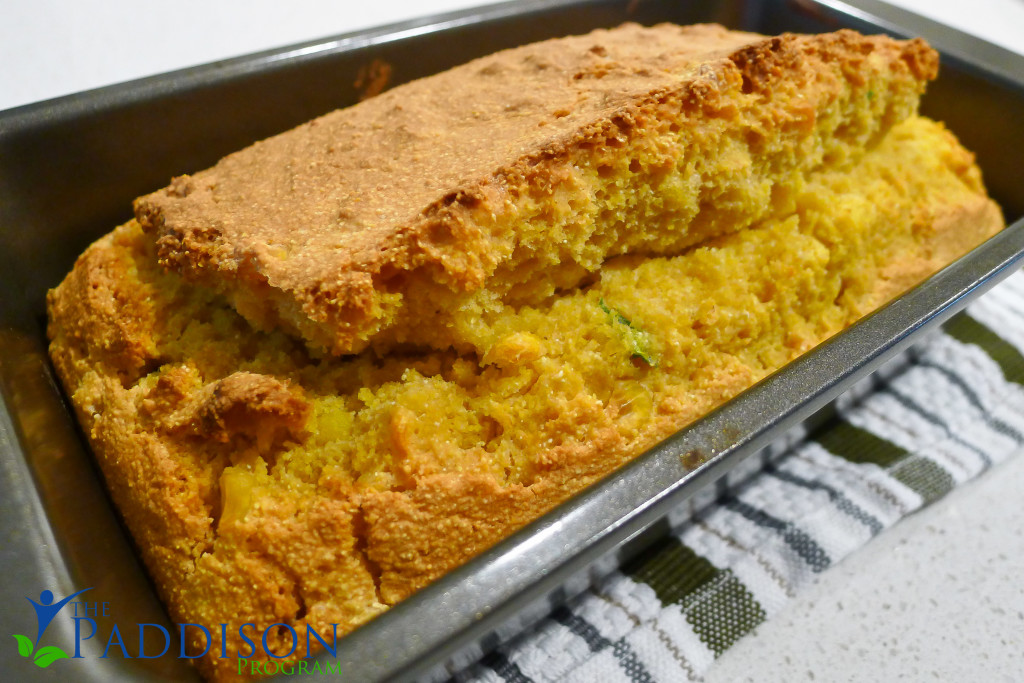 Ingredients
1 1/2 cup flour (your choice of self-raising flour)
1 cup polenta or cornmeal
3 tsp baking powder
3/4 tsp sea salt
1 chopped jalapeño, seeded and diced
A cup sweetcorn
A cup soy milk (or your choice of non dairy milk)
3 tsp lemon juice
1/4 cup apple sauce
1/4 cup maple syrup
Vegan Cornbread Directions
Here are the instructions for preparing this vegan cornbread recipe.
Step 1
Preheat the oven to 375F/190C.
Step 2
Take a large mixing bowl and add the flour, polenta, baking powder, sea salt, jalapeño, and 1/2 cup of sweetcorn.
Mix these well.
Step 3
In a food processor, mix the wet ingredients: the other 1/2 cup sweetcorn, apple sauce, soy milk, maple syrup, & lemon juice.
Step 4
Pour the blended wet ingredients into the dry ingredients and stir well.
Step 5
Pour the mixed batter into a baking pan of choice (optional to lightly oil the pan) and bake for approximately 35 minutes or until golden. Allow cooling before eating.
We hope you enjoy this delicious vegan cornbread! Eat well, eat clean, and live healthily.
[1] Sheng Siyuan, Li Tong, RuiHai Liu, Corn phytochemicals and their health benefits, Food Science and Human Wellness, Volume 7, Issue 3, 2018, Pages 185-195, ISSN 2213-4530
[2] Willett WC, Koplan JP, Nugent R, et al. Prevention of Chronic Disease by Means of Diet and Lifestyle Changes. In: Jamison DT, Breman JG, Measham AR, et al., editors. Disease Control Priorities in Developing Countries. 2nd edition. Washington (DC): The International Bank for Reconstruction and Development / The World Bank; 2006. Chapter 44.