Vegan Corn Bread
I'm so excited to share this delicious, vegan, no oil, low-fat, corn bread recipe! The yummy mix has a great blend of sweet corn and jalapeño to make the mouth water and make the taste buds sing. We love to make it as a side with our vegan chili or a hearty soup. It is a simple twist on a southern classic that will leave you feeling guilt free and and nourished.
You might even want to consider making a double batch to have on hand for a quick snack or your dinner guest that would like to take home a slice or two!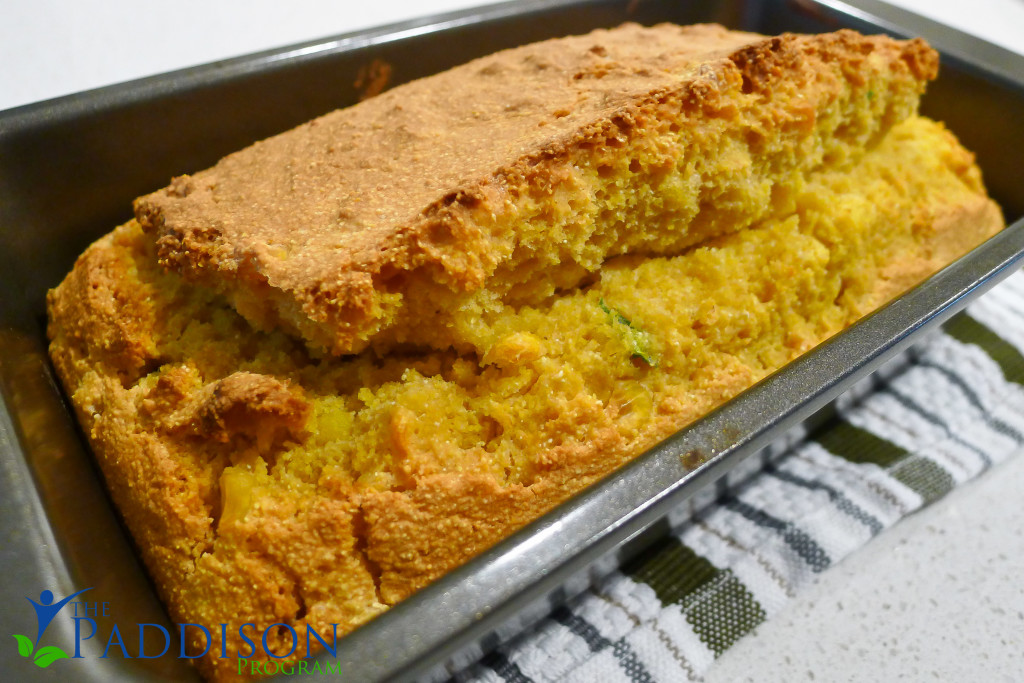 Ingredients
1 1/2 cup flour (your choice of self-raising flour)
1 cup polenta or corn meal
3 tsp baking powder
3/4 tsp sea salt
1 chopped jalapeño, seeded and diced
1 cup sweet corn
1 cup soy milk (or your choice of non dairy milk)
3 tsp lemon juice
1/4 cup apple sauce
1/4 cup maple syrup
Instructions
Preheat the oven to 375F
In a large bowl add dry ingredients: flour, polenta, baking powder, sea salt, jalapeño, and 1/2 cup of sweet corn
In a food processor mix wet ingredients: add 1/2 cup sweet corn, apple sauce, soy milk, maple syrup, & lemon juice
Pour the blended wet ingredients into the dry ingredients and stir well
Pour the mixed batter into a baking pan of choice (optional to lightly oil pan) and bake for approx 35 minutes or until golden!
Hope you enjoy a sweet slice of vegan cornbread!
Eat Well, Eat Clean, Live Healthy
Melissa Paddison